Method of connection between the pads of the circuit and the pins of the encapsulation employing conductive wires (usually aluminum or gold).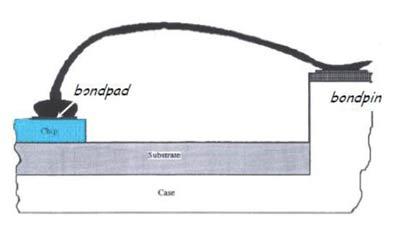 SEMI AUTOMATIC WIRE BONDING TPT HB16
​
TPT

HB16 


Thermosonic

 

WireBonder
HB16 is a manual/semiautomatic thermosonic wire bonder for Wedge bonding, Ball bonding andBall Bumping. This wire-bonder counts with Motorized Z and Y-Axis and more than 100 Program Storage Capacities and is ideal for laboratories, pilots, and small-scale production lines.
Wedge-Wedge, Ball-Wedge, Ribbon- & Bumb – bonding
max. 25 x 250 µm (1 x 10 mil)
63.3 kHz Transducer PLL Control
5 – 150 cN (350 cN option)
1.58 Ø 19 mm length (0.0624" x 0.750")